Click on the manufacturers' logo to go to their website for a complete product listing and details

We are continuously sourcing tin and solder scrap material as feedstock for our recycling operation.
It is our goal as the buyer (and processor) to make it very simple and advantageous for the seller (and tin scrap generator) to work with us so that we can successfully repeat the process. Thus, the term recycling!
We base all of our prices on the London Metal Exchange (LME) market where prices fluctuate daily. We can either provide flat prices per pound or a schedule based on percentages of the LME. We strive to provide the highest recoveries in the industry and offer the most value for the metals contained.
Our standard practice is to purchase material outright from our suppliers, however we are always willing to discuss tolling or conversion options if that makes the most sense for your business. We can also provide new virgin tin or solder bar in exchange for tin scrap.
---
---
Materials Tin Technology and Refining recycles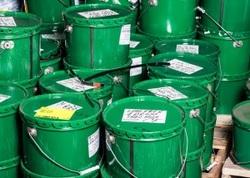 Click on the image for more info
As a recycler, we are focused on purchasing scrap tin in a variety of forms and alloys.
More specifically, solder alloys containing tin are an everyday item for us. This is not an exclusive list of what we purchase and process, so please don't hesitate to contact us with any other tin material that you do not see listed here:
Tin Dross
Solder Dross
Lead-Free Solder Dross
Solder Paste Scrap
Silver Bearing Solder
Babbitt Turnings and Dross
Off-Grade Tin and Solder Bar
Slag Ingot
Tin Oxides
Powders
Tin Plating Residues and Sludges
Tin Filter Cake
Pewter Scrap
Tin Dust
Tin Skimmings
Solder Pot Dumpings
Solder Wire
Tin/Zinc Scrap
Lead and Lead Alloys
Spent Tin Anodes
Block Tin and Melt Out


---