Click on the manufacturers' logo to go to their website for a complete product listing and details
NCAB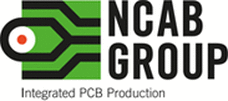 BEST FACTORIES
Extensive purchasing power and 20–30% dedicated available capacity in each main factory gives us
considerable influence
and leads to your product receiving the
highest priority
. All these factors give you the
best possible terms
regarding delivery time, quality and total cost.
WIDE PRODUCT RANGE
One producer
for all PCB requirements
regarding delivery time, capacity and capability. Regardless of volume and technology, we are responsible for
the entire PLC
(product life cycle) from prototyping, through volume, to after market. You have the
latest technology today and tomorrow
without you having to make any additional investment in the supply chain due to our offering of the right mix of factories and active sourcing.
TECHNOLOGY ROADMAP » | SEAMLESS PRODUCTION »

BENCHMARKING
Our automatic benchmarking system always produces
the best possible offer
based on cost,
production capacity
, the latest quarter's KPI´s and different transport options. Deliveries are safe and secure through
multi sourcing
opportunity in our 18 quality-assured factories.
CLEAR, EASY AND FAST COMMUNICATION
You have a partner in your
time zone, local language and culture
where the local NCAB Group company is responsible for the entire local business. This provides decisive information and
quick response times
.
CUSTOMER RELATIONS »
I
N-DEPTH CUSTOMER KNOWLEDGE
Local & dedicated
Key Account Managers
are backed by a team of specialists who provide support across different functions at all customer levels.
Quick problem solving
at customer site is achieved due to a high level understanding of specific needs, which also enables
seamless transfer
between the NCAB Group companies if needed.
SKILLED TECHNICAL SUPPORT
Design competence close to you
thanks to a dedicated team that understands the detailed requirements of your product. Rapid and
decisive complaints management
process designed to minimize production downtime. The
NCAB Group Lab
assures speed and skill in analyzing both samples and complaints.
SYSTEMATIC SOURCING PROCESS
With no language barriers, our
nine-step sourcing process
was born from local
extensive PCB manufacturing competence
. Factories match your developing needs, which secures implementation of the
NCAB Group PCB Specification
.
SOURCING PROCESS »
|
NCAB GROUP PRODUCT SPECIFICATION
»
DAILY FOLLOW-UP AT SITE
Key performance indicators (KPI)
are monitored and
factory meetings
are held on a daily basis. A
CAR (corrective action report)
is drawn up for each complaint. Implementation status is also checked.
KEY PERFORMANCE INDICATORS »
QUALITY ASSURING AUDITS
Monthly process audits
, where we focus on as many as 3 major production processes in detail.
Annual full process
and handling audits covering eight areas. NCAB Group labs
establish and approve capability
.
---
---